Services
Webapps
We specialize in building dedicated web applications. We take advantage of the leading and highly esteemed technologies and pay particular attention to usability of interfaces and their capabilities.
Deployments
We know that canned solutions are often unsuited for specific needs. We are able to deliver a software that fulfills all the client's requirements, also through dedicated modifications and bespoke customizations.
Consulting
We provide consulting services that help our clients to find best possible solutions for their needs. Each client's success is also our success.
Quality
We take utmost consideration with regards to the quality of our services and products. Our software undergoes tests and thorough quality checks at every stage of development.
Open source
We are big fans of free/open source software. Not only do we use it every day, but also we try to improve it and so we participate in its development. We value virtually unlimited capabilities, which are offered by the access to the source code of an application and beyond.
---
We are good at:
Ruby on Rails, React, APIs, HTML, CSS, Redmine, GNU/Linux, Git, and many others.
---
Portfolio
We build extraordinary solutions for our clients...
We have worked with Sology to develop an online platform for our business. From the outset they took our ideas and added their own initiatives to design and build a robust, functional platform, on time, on budget and with great design that will help change our business. Having built a good team bond with them we have the confidence to continue this partnership into the future.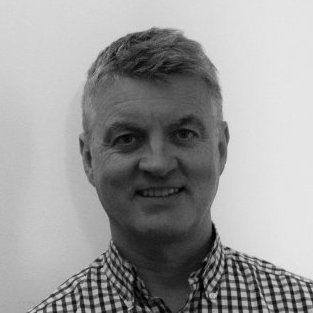 Norman Renshaw, CEO
Vis-A-Vis Labs
I really enjoyed working with Sology on Ritsz, a ridesharing app that we (Connect to Innovate) have been working on.
Two main things stood out for me during this project. Firstly, they have been very flexible in meeting our deadlines and short term client requests. It helped us providing goodwill towards our client.
Secondly, I liked their ability to think within the restrains of the project. For example, there was an algorithm to be developed for a functionality in Ritsz, and Sology provided us insight what was best to do given the restrains in time and budget.
If you are looking for a partner in Ruby on Rails, get in touch with Sology!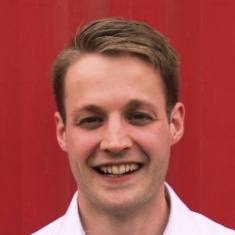 Nick van den Tol, Social Designer
Connect to Innovate
Out of a number of candidates, I commissioned Sology to program an image uploader for ProCenter, Sweden's leading professional photo store and print studio. The project went extremely well, and both ProCenter and me are very impressed with the problems Sology manage to solve, and the quality and finished projects. So I can highly recommend these guys; they are extremely professional and friendly, writes excellent code, and most important, deliver what was promised and more, on time, and within budget. It's a real pleasure working with these guys.

Henrik Mattsson, Creative Director
Henrik Mattsson Interactive Design
We are really pleased with Sology's work. They were efficient, swift and competent in create for our company our newest project, a marketplace called FootWings. Nowadays it's uncommon to find such capable professionals: thank you guys, you made a great job!

Federico Pugnaloni, CTO
Simplicissimus Book Farm
---
...and create stuff on our own.
Jobs
Hey, we are hiring!
We are looking for a bright people from Kraków, who are willing to work in a dynamically evolving company with great prospects for the future. You have to be skilled and meticulous enough to be a part of our team. In our work we always follow the Do Things Right™ motto and we expect you to do so as well.
What do we offer?
possibility of working with clients from all over the world,
being a part of the team involved in great projects and startups,
possibility of participating in open source pojects during work hours,
opportunities for personal and professional growth,
cozy office close to the Market Square with a bike parking place,
flexible work hours,
Currently open positions:
Ruby on Rails Developer
mid/junior, possibly with either frontend engineering or devops skills, Ruby, Ruby on Rails, RSpec, HTML, Javascript, SQL, plus HAML, React, CSS, SASS, Git, GNU/Linux / Unix
If you are interested, please send us your resume: jobs@sology.eu
Contact
If you are interested in working with us, just go ahead and drop us a line.